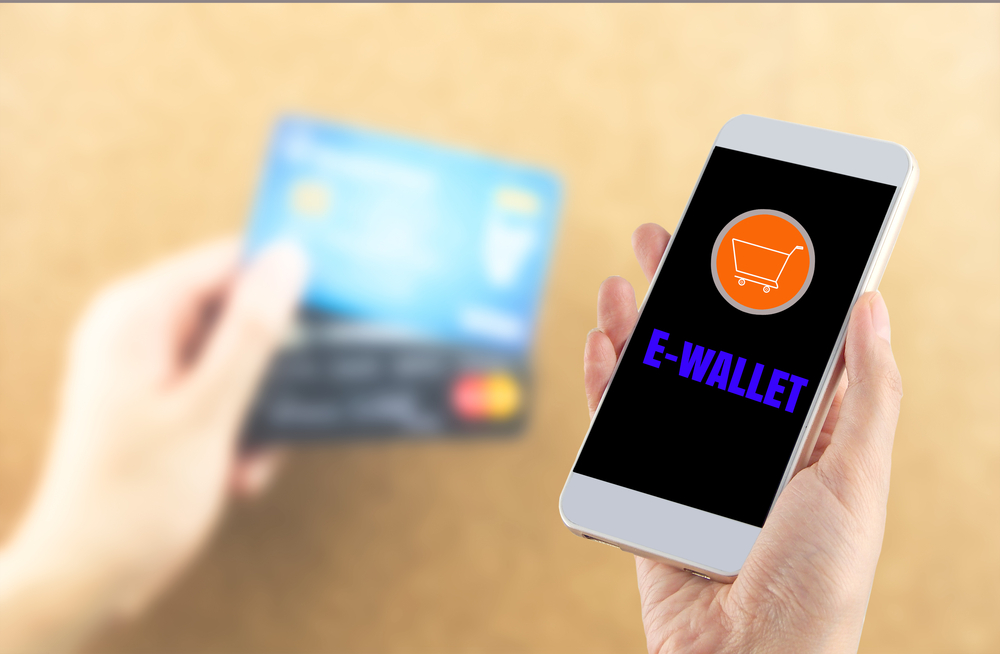 Online casinos are enjoyed by millions of individuals from all walks of life on a daily basis. One of the many reasons for such a rise in popularity involves the flexibility of these platforms. With so many games and bonuses to choose from, it is no surprise that millions of pounds are wagered on a daily basis. However, security is always a very real concern. This is the primary reason why casino payment methods will often include an option commonly referred to as an e-wallet. Let us first examine these systems in a bit more detail before listing a handful of popular payment methods.
The Evolution of Online Casino Payment Methods
In the not-so-distant past, users would be provided with only a handful of options. These generally included online wire transfers, credit cards and direct deposits from a bank account. The main issue here was that some players were wary about the security measures involved. This was only logical considering the fact that personal data theft was rife during the early days of the Internet. Casinos were faced with a rather stark choice. The could either lose potential customers or incorporate other electronic payment methods into their systems. Thus, e-wallets began to enjoy popularity as far back as 2004. A few platforms are exceedingly trusted and these are associated with greater levels of reliability. What are some of their strengths?
Neteller Casino Payments
Neteller was first launched in 1999 and this extensive history has proven to attract countless customers over the years. As an illustration of the security offered by this system, it is frequently employed by online investment firms and currency trading platforms. Neteller boasts extremely flexible architecture. So, users with little prior experience will not have an issue learning its basic functions. It should also be mentioned that this company offers a rewards programme for those who utilise it on a regular basis. Transfers can be accomplished with a few clicks and once the money is sent, the user will receive a confirmation email. Most reputable online casinos will offer Neteller as one of their transfer options.
Skrill Casino Payments
Skrill was formerly known as Moneybookers until 2013. However, their online transfer methods are just as reliable as they were when the company was first incorporated in 2001. This firm is based out of the United Kingdom and it can be accessed by customers from around the world. Registration takes only a few minutes and the benefits are nearly the same as those mentioned above. However, the security features provided to clients are quite substantial. Settings can be adjusted based off of personal preferences and there is a dedicated mobile application which can be used while away from a computer. Transfers are normally completed on the same day although different casinos will be associated with disparate waiting times until the money is received (or sent to the account of the player).
The Secure Edge of E-Wallets
Although ease of use is always important, the levels of security which both Skrill and Neteller offer are what makes them so very popular. Both employ a 256-bit encryption algorithm commonly referred to as SSL (Secure Sockets Layer). This is the same technology which banks and major credit card providers use to keep personal information safe from prying eyes. Other well-known transfer services such as PayPal have also adopted this level of protection.
What to Look for in an E-Wallet Payment System
So far, we have examined two major casino payment methods. Both offer a host of benefits such as:
Excellent security protocols.
A user-friendly design.
Access from different regions of the world.
The ability to customise individual profiles.
However, are there any other features which signify a trustworthy e-wallet? If you are still deciding upon a specific provider, there are a few additional metrics to address. Not all casinos will offer the same payment methods, so make certain that the specific e-wallet is hosted by the gaming platform in question. Also, take a look at the time required for money to be deposited into your account. A final consideration involves any fees which can be attached to a transfer. As these can sometimes be substantial, it is a good idea to compare at least three different e-wallets before making the ultimate decision. Electronic payments are here to stay and knowing which are the most reliable options will ensure that your personal details remain safe at all times.