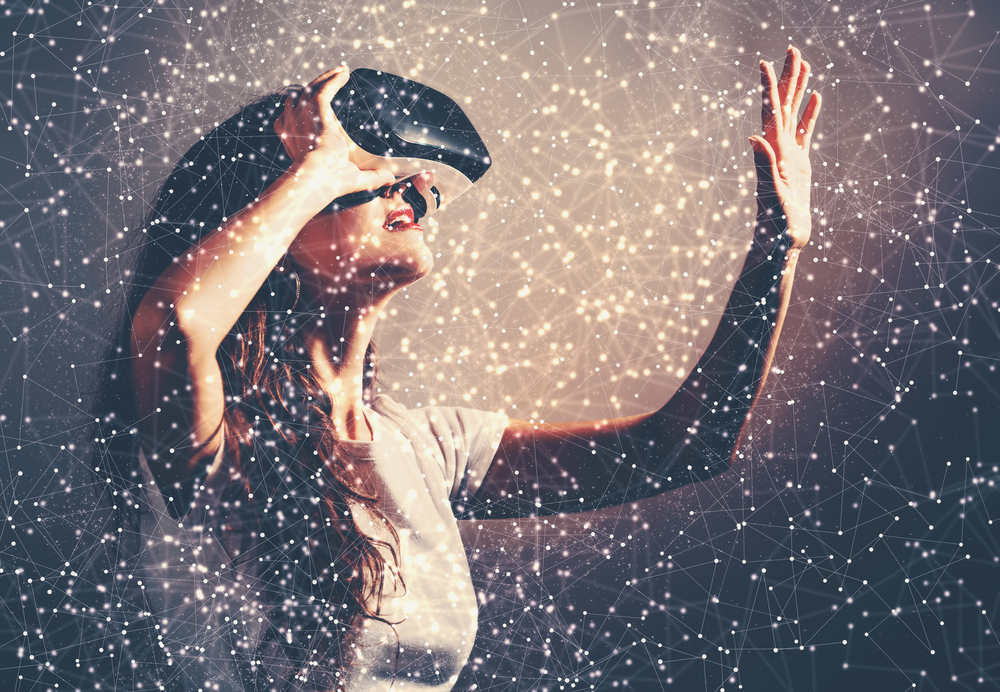 Technological advancement is the new best friend of UK online casinos within the burgeoning sphere of virtual reality. iGaming is one of the most dynamic web-based industries of the 21st century so it comes as no surprise that the virtual reality casino is a powerful business marker for the ability to offer the ultimate gaming experience for customers. As popular as online gaming has proved to be, with a multitude of bonuses combined with highly entertaining games, many bettors are loyally attached to the atmosphere and magnetic glamour of land-based casinos. These days, however, there is a new kid on the block, offering the power to emulate the excitement of a real-life visit to the casino with all its glitzy allure. By giving the customer the significant convenience of not having to step out of their front door, the virtual reality casino is responding to technological changes that no longer render virtual reality a niche concept.
With technological improvements in virtual reality, it's entirely possible to imagine stepping into the glamour of the casino. Now, the physical senses can appreciate the unique atmosphere, with players able to tour their surroundings, visit a bar, interact with avatars, something which cannot be replicated with the conventional online casino. Consider the excitement of sitting near Phil Hellmuth or Kathy Leibert as players pit their wits against the big boys and girls of gaming royalty, all without having to change out of their pyjamas! Put like this, it makes sense that for UK online casinos able to give their customers the thrill of a three-dimensional casino experience, the future of virtual reality casinos can be very bright indeed.
Online Casino Software
Developments are such that since the 90s when virtual reality technology at that time failed to deliver on expectations, the concept has quickly moved from specialist to mainstream. Fast forward to the 21st century and advancements in the online casino experience can now offer to customers the 3D version with an accompanying glamour no longer exclusive to the land-based set. It's important to recognise, however, that as technology moves forward in the VR arena, customers will be able to play some but not all of the kinds of games that are available at the 2D online casino. This is likely to change, with the advent of apps such as Riftsino, making the online casino experience witness a shift of virtual reality from space-age hype to gamer reality.
The popular and well-loved games are all playable in 3D, including poker and gin rummy, as well as blackjack tournaments and roulette. Into this standard mix, several innovative online casinos have developed successful virtual reality games such as Miss Midas and Jack's World. The fundamentals for fully immersive 3D gaming experiences start with a decent virtual reality headset as well as checking PC/Mac compatibility. It is important to note that anyone can play virtual reality casino games as long as they have a device such as a desktop or mobile, appreciating that the games themselves can be viewed in 3D.
Virtual Reality Slots
Although Oculus Rift has been primarily used by video gamers, its technology is being successfully applied to virtual reality slot games, with big names including NetEnt and Microgaming responding to the popularity and industry-empowering rise of virtual reality. Riftsino has opened the virtual doors to other UK online casinos who are embracing the technological new age with a range of brand bespoke apps that can be used with Oculus Rift headsets.
With the crucial addition of real money play, the immersive 3D experience is now readily available which includes customers able to sit at the slot machines, have a tour around the casino, as well viewing the machines to either side, as any player would in the bricks and mortar casinos. As popular as they are, the slot machines can offer devoted players the casino atmosphere in an equally immersive way as the virtual poker player.
The UK online casino industry is fully aware of the benefits of technology, intrinsic as it is not only to ever greater business success but opening the way to new audiences who not only appreciate the virtual reality experience but expect it in more of their web-based leisure interactions. Online gaming is no exception, and developments within the virtual reality sphere are sure to remain dynamic. To keep up with developments in the online casino industry, be sure to check out our archives for more articles.