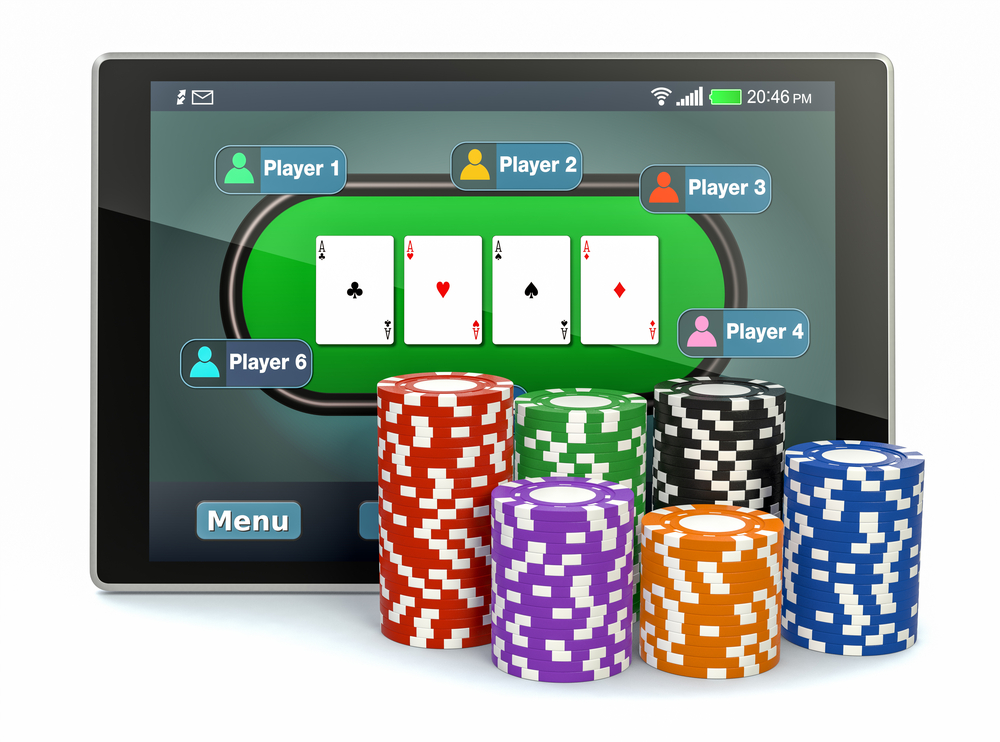 Online gambling is on the rise in many parts of the world, including the United Kingdom. Since players are no longer required to waste time driving to a physical casino, hundreds of thousands of people have started to turn to online casinos to try out their luck. This fast-growing industry has known a quick and vast expansion and it doesn't seem to stop anytime soon.
The sums of money poured into the industry are astronomical. As a result, there are hundreds of gaming platforms to choose from. Before making your choice and picking the perfect online UK casino that will give you a thrill and, hopefully, a winning in return, you want to spend some time doing a bit of research and reading casino reviews. Online casinos are all about fun and games, but that's no certainty that all casino companies offer fair play gaming and a safe environment for users. Avoid being left high and dry by some disreputable gaming companies by keeping in mind these tips when choosing an online UK casino to play on.
1. Browser Support
This tip might seem trivial and players are often tempted to brush it off. In fact, it weighs heavily and can speak volumes about the reliability of that specific online casino. Browser support for an online casino is essential since players need to have the right add-ons and the right browser installed on their computer.
Generally, the front page of the website will display a list containing the supported browsers. However, users should dig even deeper and find answers to a few paramount questions: how much support does the online gaming platform offer their users? Is there a 24/7 hotline ready to help players with any issue? Does the Help or Contact page inspire credibility? Does it look intuitive and easy to use? When reading casino reviews, find the answers to these questions so you can tick off your list one of the most important topics when shopping for a reputable online UK casino.
2. Payouts
Another significant thing players should be looking for when they are in the process of choosing a casino is payouts. No two casinos are identical. As such, each one offers different payout amounts. These amounts can tell users a lot about the credibility and security of the casino. A small amount should rise a red flag: why is the gaming company reluctant to pay more? Could it be a lack of funds? You should also avoid online casinos that promise astonishing payouts, as it is, most likely, too good to be true.
When looking for a reliable online UK casino, choose a platform that offers a mix of high rollers and penny slots. This is a great indicator that the casino is reputable and trustworthy.
3. Reputation
The reputation of your chosen online UK casino plays a big role when you have to choose a gambling platform. Ideally, you should opt for online casinos that ring a bell. If you haven't heard about them before, don't jump the gun just yet, but do a thorough research before handing them over your money.
There are several things to take into account when trying to establish the reputation of a casino: are they an online branch of a real world casino? Oftentimes, gaming companies that have offer physical locations and have a presence, offer trustworthy online alternatives.
Even when their reputation precedes them, take your time to read user casino reviews. Learn from other players' experience, but, at the same time, take everything with a pinch of salt. Some reviews might have been written by sore losers who can't wait to ruin the reputation of a reputable and dependable casino.
You will find a fair share of casino reviews on forums and message boards and these will provide you with everything you need to know before picking the right casino where you can have fun in a safe environment.
4. Payment
Check out the payment section or page before signing up on a casino. Does it look safe and reliable? All casinos will offer different payment options, however, a trustworthy online gaming platform should cover the basics (PayPal, Visa Card, Master Card, Bitcoin), while protecting users against hacks or identity thefts. Another thing to look out for is the payment page interface and accessibility.
A slow loading page that opens dodgy pop-ups or that redirects to other URLs screams "unreliable". Stay away from anything that arouses your suspicion and only choose online casinos that offer well-known and secure payment methods.
5. Game Range
Another clue that might be easy to dismiss is the casino's variation of games. Take your time and browse the list of games, even if you don't feel tempted to, or even if you know you will never try your hand at them. Some online UK casino specialise in one type of game, such as slots. There are many gambling platforms that will allow clients to play with virtual coins or with money, while some online casinos only allow gambling with real money.
When choosing the right online UK casino for you, think ahead of what you want to get out of this experience. Once you have decided whether you only want to play for fun or if you want to gamble actual money, spend some time reading the rules of each game and don't skip the fine print which might contain some vital information.
6. Bonuses
The casino bonus is an important indicator of the reliability of the online UK casino. Get acquainted with the gambling platform and find out before signing up if they offer welcome bonuses (received by all players upon joining), no deposit bonuses (offered on creating an account, before depositing any money), monthly promotions (such as free spins or additional deposits), or game specific bonuses.
Casino bonuses are bound to boost your experience and add to the thrill of gambling. Take the time to check them out before choosing the right online UK casino so you can maximise your profit and have fun!